You can download the schedule of activities for fall/winter
HERE.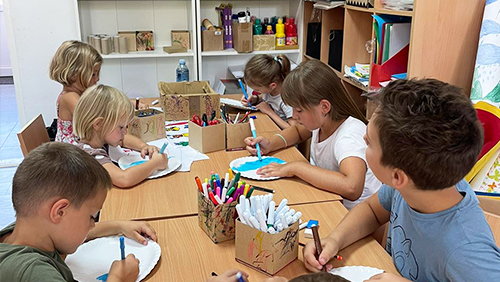 01. Children's Creative Educational Center
YMCA Center is open to all children aged 3 to 12! Our program offers daily thematic activities that encourage creativity and learning through play under the supervision and expertise of our educators. As part of the program, there is an opportunity to attend a two-month individual preparation for preschoolers before starting primary school.
Part of the Community Hub project supported by YMCA Germany and their Signs of Hope initiative (2019-2021).
02. Leadership Academy for Youth
A series of workshops for young people aged 15 to 22. A training program that will help you improve your social skills, critical thinking, general knowledge, digital literacy, and develop your personality. The first level includes eight group interactive workshops with peers. All participants receive an international YMCA certificate, which will undoubtedly help you when applying to your desired university, seeking employment, or opening doors for international exchanges within the YMCA! Sign up!
This project is part of the Community Hub 2.0 initiative supported by YMCA Germany and their Signs of Hope initiative (2022-2024).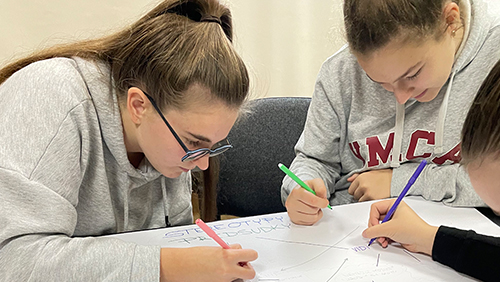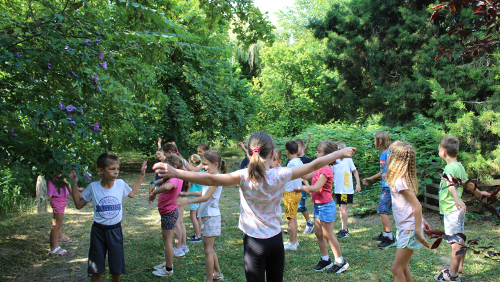 03. Summer Camps
Our children's cycling camps are a unique summer adventure that combines fun, learning, sports, and getting to know the local community through ecology. We involve our educators as well as graduates of the Leadership Academy who can apply their acquired knowledge and skills through this activity. We started these camps back in 2010, and since then, we have been growing and setting an example of good practice!
Camps are financially supported by the Office for Slovaks Living Abroad and YMCA USA.
04. YMCA Digital Community Hubs
Our YMCA Digital Center is open every working day! We offer certified HP Life courses for future entrepreneurs, career counseling, and resume writing, children's internet safety and programming courses, education for seniors, and free laptop usage. The Digital Community Hubs project is supported by HP and YMCA Europe.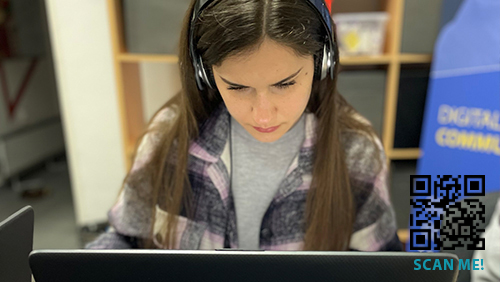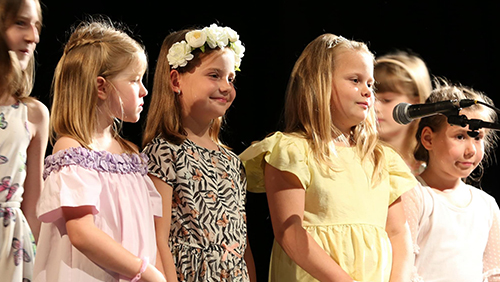 05. Children's Choir
As part of our cultural and artistic activities, we also have a children's choir for children aged 4 and above. "Pearls" rehearsals take place every week, and regular performances at the local level ensure that every child gets the opportunity to develop and showcase their talent!
06. Y-Music
A program for young, beginner musicians who want to improve their skills on their chosen musical instrument. YMCA provides you with instruments and a space for your musical development; all you need to do is show the will to progress and come for rehearsals every week to make your performances in front of the audience as good as possible!
YOU CAN DOWNLOAD THE SCHEDULE OF ACTIVITIES FOR FALL/WINTER HERE.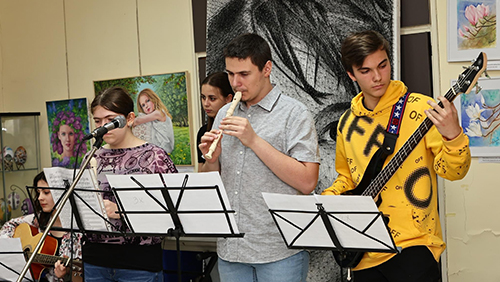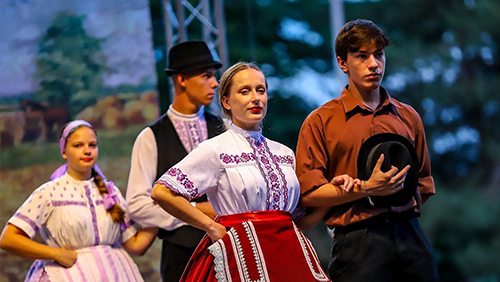 07. Folk Ensemble
Since 2018, our programs have included a Folk Ensemble that brings together young dancers with the aim of preserving Slovak folk tradition and music in Vojvodina. Our ensemble regularly performs at domestic and international folk festivals and owns an impressive collection of folk costumes. YMCA provides a safe space for meeting and creative expression through the rich heritage of Slovak tradition.
08. Moms and Toddlers Circle
An informal and spontaneous group of mothers with children up to three years old has found a safe place in our children's center for meetings, exchanging experiences, and play. They gather twice a month.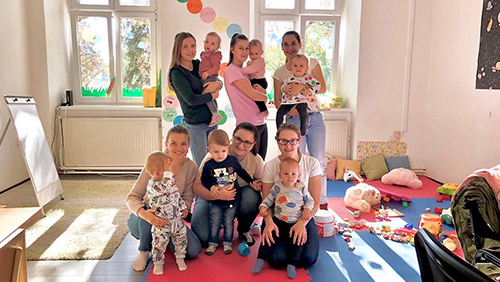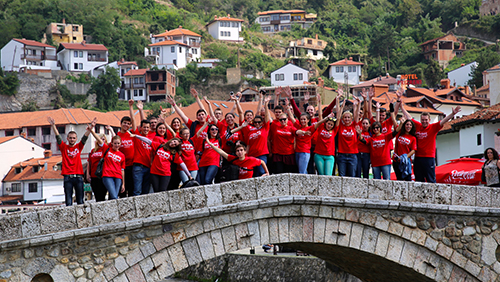 09. International Activities
Get involved in one of our activities, become a member of YMCA, and seize the opportunity to explore the world through informal education, entertainment, and volunteering!
10. Game and Movie Night
If you can't decide which activity to join, or you feel that none of them fits you, visit one of our Game and Movie nights during the fall and winter months so we can have fun together!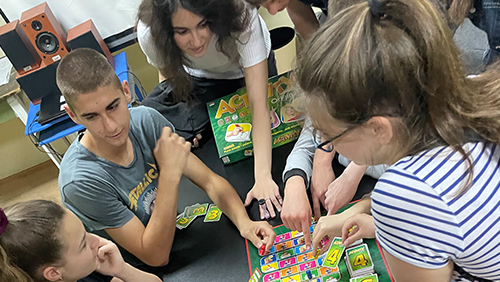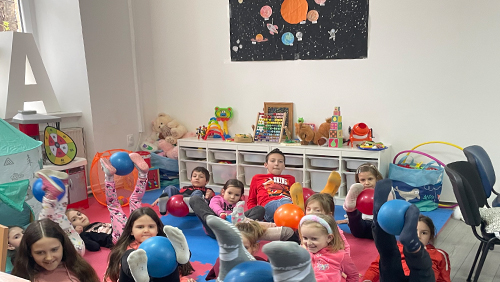 11. Kids' Sports Program
YMCA Kids' Sports Program combines fun with utility! For the proper development of motor skills, it is important for a child to develop through general types of sports education before the age of ten. That's why the YMCA Sports Program was designed to help children gain motor and coordination skills through play and fun while gradually getting acquainted with the basics of specific sports.